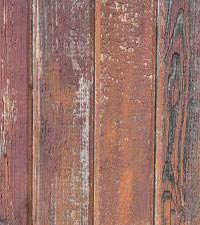 Homes built prior to 1978 may contain lead-based paint. Take precautions ot protect your family.
Lead-Based Paint Services
Should I Be Concerned?
Lead is a highly toxic metal that can cause a range of health problems, especially in young children. When lead is absorbed into the body, it can cause damage to the brain and other vital organs, like the kidneys, nerves and blood. Lead may also cause behavioral problems, learning disabilities, seizures and in extreme cases, death. Some symptoms of lead poisoning may include headaches, stomachaches, nausea, tiredness and irritability. Children who are lead poisoned may show no symptoms.
Both inside and outside the home, deteriorated lead-paint mixes with household dust and soil and then is tracked into the house where children may become lead poisoned by putting their hands or other lead-contaminated objects into their mouths, eating paint chips found in homes with peeling or flaking lead-based paint, or playing in lead-contaminated soil.
What can you do?
If your home was built before 1978, look at the following ideas on how to limit your exposure:
Wipe down flat surfaces, like window sills, with a damp paper towel or a baby wipe; use only once and then discard,
Mop smooth floors (using a damp mop or Swiffer® type mop) weekly to control dust,
Take off shoes when entering the house,
Vacuum carpets and upholstery to remove dust,
If possible, use a vacuum with a HEPA filter or a "higher efficiency" collection bag,
Carefully pick up any loose paint chips you find with a paper towel or baby wipe then discard in the trash; wipe down the surface with a new wetted paper towel or baby wipe.
Take precautions to avoid creating lead dust when remodeling, renovating or maintaining your home,
Test for lead hazards by a lead professional. (Have the soil tested too).
For your child:
Have your child's blood lead level tested at age 1 and 2. Children from 3 to 6 years of age should also have their blood tested, if they have not been tested before and:

They live in or regularly visit a house built before 1950.
They live in or regularly visit a house built before 1978 with on-going or recent renovations or remodeling.
They have a sibling or playmate who has or did have lead poisoning.

Frequently wash your child's hands and toys to reduce contact with dust.
Use cold tap water for drinking and cooking.
Avoid using home remedies (such as arzacon, greta, pay-loo-ah, or litargirio) and cosmetics (such as kohl or alkohl) that contain lead.
Certain candies, such as tamarindo candy jam products from Mexico, may contain high levels of lead in the wrapper or stick. Be cautious when providing imported candies to children.
Some tableware, particularly folk terra cotta plates and bowls from Latin America, may contain high levels of lead that can leach into food.
Problems associated with lead based paint can be addressed economically and safely when you have the right professionals addressing your specific problem. Our team of highly trained professionals has performed thousands of lead-hazard risk assessments, lead-based paint inspections and surveys, and clearance examinations. Larry Hopkins, one of only a very few Missouri licensed Lead Abatement Project Designers and the only licensed Abatement Project Designer in Kansas has more than 15 years experience working with lead hazards in home and understands the details of and the costs associated with lead hazard remediation. Our designs meet or exceed the requirements of the 2012 HUD guidelines, EPA and State Requirements and OSHA regulations.
Many times, the first step in controlling lead hazards is to provide investigative services looking for lead-based paint and lead dust & soil hazards. Our staff can help you select the proper investigatory method for your specific problem and help you use the acquired information to protect occupants and design remediation plans. BEC can provide you with paint, soil, dust, water, and air testing in all types of buildings an structures, both residential and commercial.
The following is a partial list of the Lead-Based Paint Services we provide:
LBP Inspections or Surveys using X-Ray Florescence (XRF) Technology
Paint Chip Sampling
Lead-Hazard Risk Assessments
On-site Sampling of Dust and Soil
Lead In Drinking Water Studies
Laboratory Analysis at an NLLAP Accredited Lab
Basic Remediation Recommendations with locally produced Cost Estimates
Air Monitoring for Lead Hazard Remediation Projects
Development of Abatement Designs, Plans and Specifications
Development of Lead-Paint Oriented Operations & Maintenance (O&M) Plans
Regulatory Compliance Plan Development
Abatement Supervision, Management, & Monitoring
Litigation Support/Consultation - Expert Witness Deposition/Testimony
If you plan to renovate or selectively demolish parts of your building and LBP is identified, then a plan for controlling the lead should be developed. Using incorrect and prohibited methods of remediation can dramatically increase the risk of lead exposure. Our project design team will identify the LBP coated materials and assist in the management of the components during construction. A properly prepared plan can limit your liability and allow you to competitively bid the work.
As part of lead-hazard remediation projects, it is required by OSHA that contractors conduct air monitoring and sampling. BEC can perform this service along with project monitoring and supervision services. Using properly trained and certified personnel, BEC will provide the needed professionals and equipment on site at all times during the job.
Basics of Lead Paint Testing and Hazard Assessment
In 1978 the United States banned the sale and distribution of residential paint containing lead. Before that date, many homes and businesses were painted with coatings containing high amounts of lead. If you own a building constructed or significantly modified prior to 1980, it may contain Lead Based Paint (LBP) coatings on walls, trim, floors; almost any surface on the interior or exterior of the structure.
Rules passed in the 1990's and amended and modified since dealt primarily with lead paint hazards in residential structures and now in child occupied facilities like commercial daycare centers, public schools, or private schools. Lead Testing and Hazard Assessments can identify areas of greatest current or potential hazard concern and help produce a plan to quickly and economically remediate any discovered hazards.
OSHA regulation 29 CFR 1926.62 requires owners to know the condition of LBP in their buildings and to provide this information to contractors prior to the beginning of any renovation work that is performed. This information is essential if you are to protect the workers and building occupants from lead exposures. When renovation work is planned, a lead inspection, survey, or risk assessment is the first step in the proper management of LBP and LBP hazards in a building.
Paint Testing, Surveys and Inspections
Paint testing, surveys, and inspections are accomplished primarily with an X-Ray Florescence (XRF) Testing Device and in some circumstances, by collecting paint chip samples and having them analyzed using Atomic Absorption spectrometry (AAS). The number of assays provided depends on the level of detail specified for the work effort. At a minimum, we recommend that you sample painted areas destined for renovation, quantify the results, and provided detailed information as to the location and any identifies that might help contractors recognize areas of LBP. Full paint inspections detail the lead content in all interior and exterior surfaces coatings on all of the buildings on the property. This level of investigation is recommended prior to large scale or on-going remodeling efforts. Our report includes all data and information required by HUD and the States of Kansas and Missouri and additional information and data to help the owner deal with the identified LBP.
Lead-Hazard Risk Assessments
Lead-hazard risk assessments are primarily accomplished in housing receiving federal assistance or when children are identified with elevated blood lead levels. This level of work provides the most comprehensive investigation of lead hazards as well as led-based paint. Families with young children may want to consider having a Risk Assessment done prior to purchasing or renting pre-1978 housing especially housing build before 1960. A Risk Assessment will sample household dust on surfaces and components that are easily accessible to children, sample soil in areas where lead usually accumulates and in areas where children plan, assess impact and friction damage to LBP painted surfaces, and visually inspect for areas where children may have chewed or mouthed painted components (like windowsills). Our report is the standard for the industry and will provide you with the most detail available on the market today,
Lead-Water Sampling
Throughout the 1900's, it was common practice to use lead pipes for interior plumbing. Lead piping was also used for the service connections that join buildings to the public water supply. This practice only recently ended in some localities. Plumbing installed before 1930 is most likely to contain lead. Since then, copper pipes and now plastic pipes have replaced lead pipes in most buildings. However, the use of lead solder with copper pipes is widespread. Lead solder was not only used in building plumbing systems, it was also used in drinking fountains. Experts regard lead solder as the major cause of lead contamination of drinking water in the U.S. today.
Baker Environmental Consulting can take on-site samples of your drinking water. Sampling must be accomplished strictly following ASTM protocols if a determination of the source of any discovered contamination is to be easily found. Following the sampling, we will prepare a report for you with a summary of the condition of your water. We can provide you with recommendations and a rough cost estimate for any recommended repairs.
Lead-In Soil
Over the years, chalking and deteriorated lead-based paint contaminated the years of homes across America. Levels of lead-in-soil are the best predictor that a child with an elevated blood lead level lives in the house. BEC can sample your soils to assess the levels of lead. Locations commonly sampled include the dripline of the house, bare soil under and around playground equipment, vegetable gardens, dog runs, and sand boxes. The samples will only be analyzed at a National Lead Laboratory Accreditation Program lab. Our report of findings will detail the contaminated areas, recommend additional sampling (if warranted), and include options for remediation of the hazard with an associated cost estimate.
Abatement & Hazard Reduction Project Planning & Design
Renovation of commercial and residential buildings where lead paint is identified is require Federal and State regulations. Baker Environmental Consulting's Project Planning & Design services provide a detailed road map leading our Clients through the process of identifying hazards, providing options for remediation, preparing and distributing bid documents, designing in-place management plans, providing for management of identified components during the renovation work, and complying with federal and state waste disposal regulations. Our goal is to provide a one-stop service that limits your liability and allows you to competitively bid each project.
Our service also includes the vetting of contractors, leadership or participation in all bid meetings, publishing addendums, organizing the bid-opening meeting, contractor selection assistance, and review of final contracts including bonding documents and insurance certificates. Each plan is developed for your specific situation and needs. BEC staff has participated in lead hazard demonstration and remediation projects since the 1980's. Our expertise and unmatched knowledge of safe, efficient, and practical work practices will assure you of a project on schedule and on budget. Call for a pricing.
Project Monitoring, Air Sampling & Clearance Dust Sampling
Renovation of commercial and residential buildings where lead paint is identified requires compliance with Federal & State Lead & Safety regulations. Lead abatement contractors that violate these regulations can expose their and your firms to civil and criminal prosecution. The financial risks can include fines and penalties, civil lawsuits from workers or tenants and physical damages to your building and property. BEC can limit your exposure to liability and protect your interests by providing compliant project supervision, air monitoring and project clearance assessments by professionally trained and licensed personnel. As part of our standard services, we will provide project observation noting at the minimum: regulatory compliance, usage of proper work and safety practices, and appropriate placement of containment. During site visits, our services can include contractor & project monitoring, mediation with contractor concerns, and development of change orders and contract addendums. Our air sampling in and out of the work area meets OSHA and ASTM standards and will insure that the work is not exposing the workers and building occupants to lead air hazards. Following the completion of all work associated with lead, it is recommended that building owners perform clearance dust sampling. This testing insures that the area where work occurred is safe for re-occupancy by residents or for workers continuing with the renovation process. The exact scope of the testing will generally follow the 2012 HUD Guidelines. All samples will be document and reports provided to you electronically; a hard copy will be provided upon request.