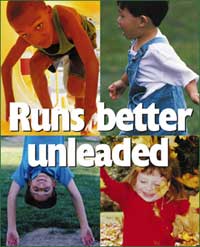 Maybe a testimonial here or fact about kids and lead paint and how best to protect them.
About Baker Environmental Consulting
BEC staff and partners have performed thousands of Lead-Based Paint Inspections and Lead-Hazard Risk Assessments for federal agencies, state funded rehabilitation programs, municipalities large and small, and private clients. Over the past 5 years, BEC has tailored specialized services for contractors and homeowners, helping them fulfill the requirements of EPA's and KDHE's Renovation Repair & Painting (RRP) Rule.
Baker Environmental Consulting is not limited to lead-paint issues. Below find a list some of the additional services we provide:
Phase I & II Environmental Site Assessments
Mold, Asbestos, & Radon Inspections, Sampling & Design Services
OSHA Safety Training (coming spring 2015)
Industrial Hygiene and Safety Related Services
Air & Clearance Sampling for Lead, Mold & Asbestos
Development of Abatement Designs, Plans and Specifications
Development of Operations & Maintenance (O&M) Plans
Regulatory Compliance Plan Development
Abatement Supervision, Management, & Monitoring
Protocols, Procedures and Practices Development
Litigation Support/Consultation - Expert Witness Deposition/Testimony
For more than 30 years, the experts at BEC have helped thousands of customers deal with environmental issues safely, economically and in compliance with local, state, and federal regulations. There are no problems too big or small for our staff to tackle. We insure our customers are completely satisfied with ALL of our services.